Location
Directions: Royal Albert Hotel is located within the heart of Brisbane on the corner of Albert Street and Elizabeth Street. Only walking distance from Brisbane City, it is the perfect location to discover what Brisbane has to offer.
On-site Parking: When driving down the one-way road of Albert street, there is a green gate located on your right-hand side which leads to our onsite parking.
Valet parking is available onsite (subject to availability) for only $22 p/n. We can take cars that are under 2 tonne, 1.8 metres high, and 5 metres long.
Myer Parking: If your car exceeds these dimensions, or on the rare occasion our car park is full, we also have an arrangement at the Myer Centre for $22.00 per night (24 hours parking per entry). This is a self-parking facility located across the road from the hotel.
Airport Shuttle: Con-X-ion shuttle buses offers transport to a stop at Elizabeth St (across the road from the hotel) for $20.00 per person. They can transport from both international and domestic airport. This service must be booked 24 hours in advance. Tickets are available at the airport, or directly through our reception team.
If you would like us to book in advance for you, please kindly advise your flight details and contact number.
We'd also like to recommend Ozscott Limousines, as a very reliable and friendly service at just a $55.20 flat rate for a sedan from the Airport directly to the hotel. There is also a bus option for a flat rate of approx. $80.
If you would like to book a car with them, please advise your flight number and time of arrival, and we can book this for you. Payment is taken by Ozscott on the journey.
ROAD CLOSURE NOTICE
Road closing to traffic as work begins on second entrance for new Albert Street station

From Monday 27 July 2020, the section of Albert Street between Charlotte and Elizabeth streets will close to through vehicle traffic.
This closure is required to facilitate construction of the northern station entrance to the future Albert Street station located at 142 Albert Street, known as 'Lot 3', as part of the Cross River Rail Project.
Access to The Royal Albert's driveway will be maintained through the work area via Charlotte Street. Traffic control officers and additional signage will assist motorists around the road closure. Please kindly advise the traffic control officers about your staying at Royal Albert hotel or present the Royal Albert authorized vehicle pass for the road access from 6.30am to 6.30pm (After hours FREE ACCESS). See map and photo below for further details.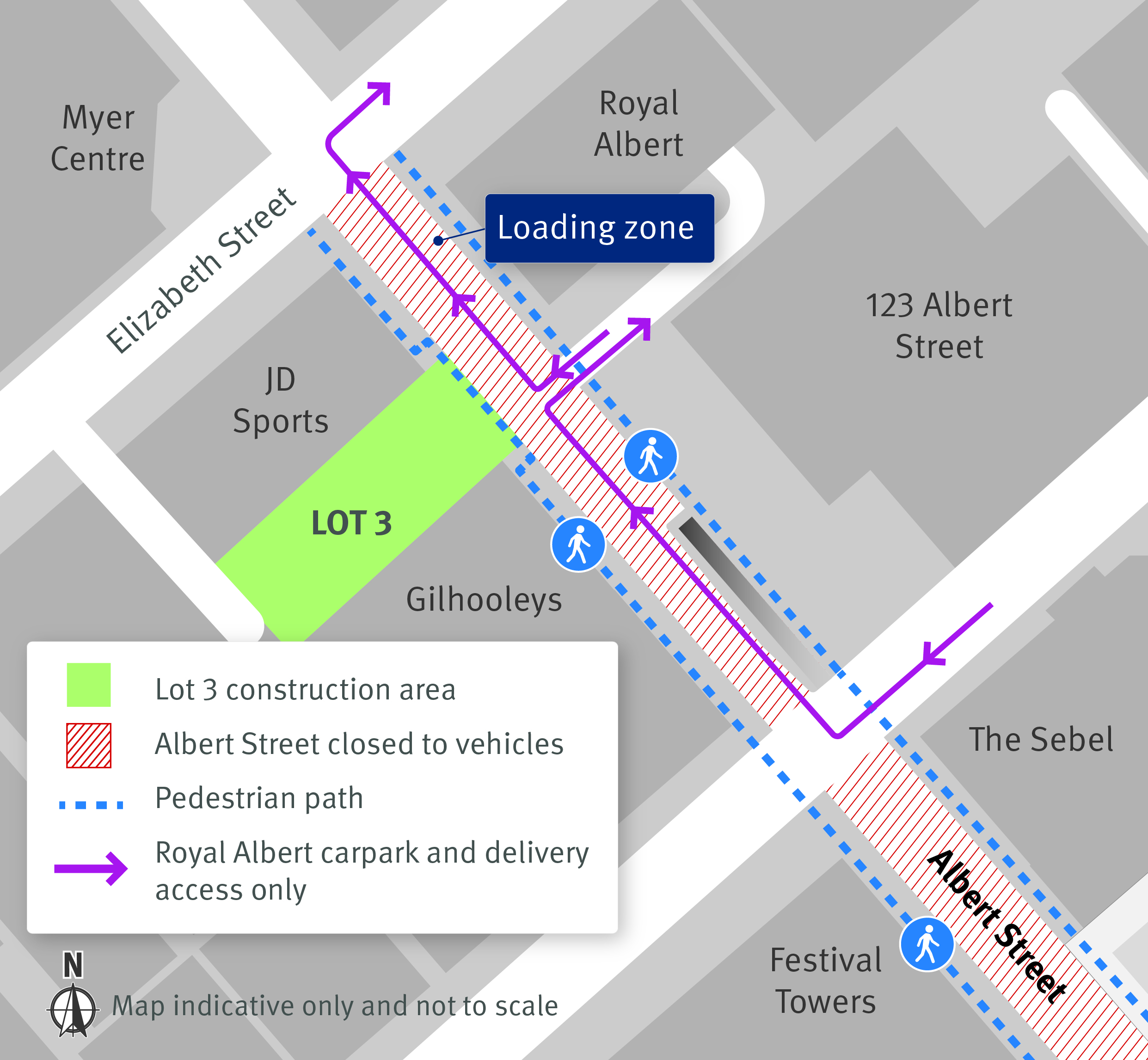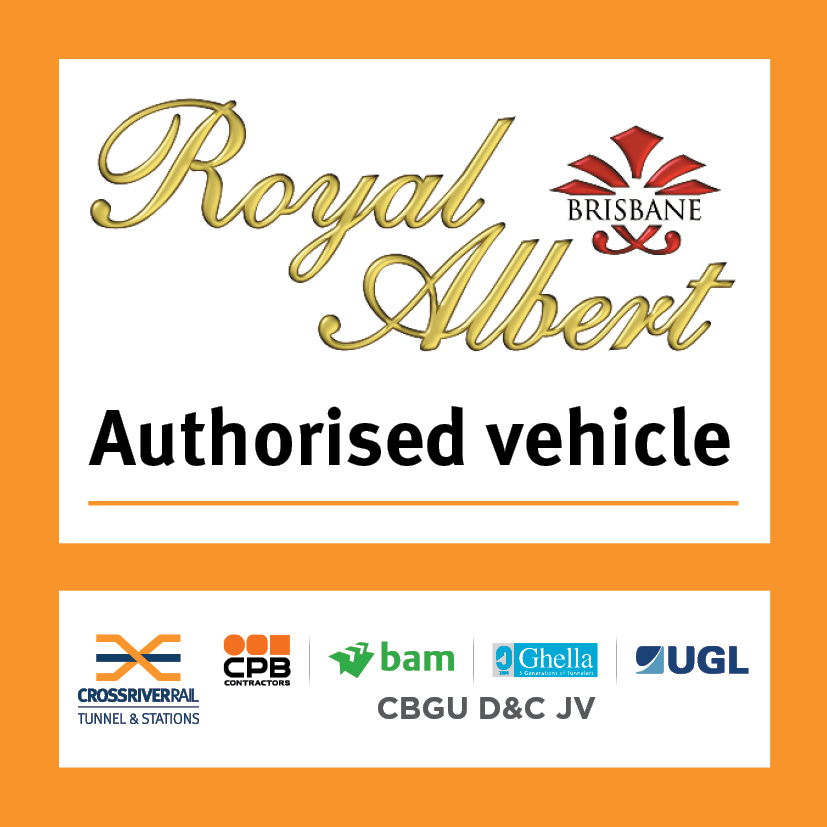 From: